Ton Krol, founder and tax expert Blue Clue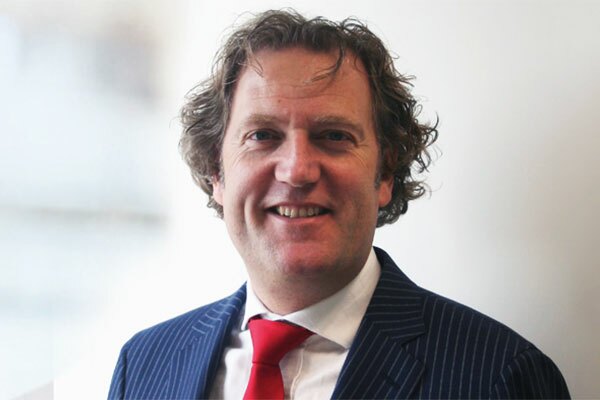 Expertise: Tax advice for foreign companies in the Netherlands
Sector: SMEs, expats and self-employed entrepreneurs
"The Netherlands offers so many great opportunities for foreign companies and expats. We would like to play a guide role in that."
Ton Krol is founder of Blue Clue and, as a tax expert, specializes in tax advice for foreign SMEs, expats and self-employed entrepreneurs who want to settle in the Netherlands.
After Ton Krol completed his studies in Fiscal Economics at Erasmus University with his award-winning - and published in book form - thesis "The tax aspects of the legal merger," he went to work as a tax consultant at one of the top four accounting firms in the Netherlands. There he set up his own department for SME clients.
The next step was a partnership at a large accounting firm in Amsterdam where he took charge of the portfolio of international clients. That was the source of his expertise in supporting foreign entrepreneurs in their ambition to establish themselves in the Netherlands. And the basis for his own company Blue Clue. 
Directly with the decision-maker
Ton: "No matter how successful your career is, sooner or later you get to the point where you wonder whether you want to continue like this or change course. Then you take a good look at what you really want. The decisive factor for me was the desire to do business in my own way, without having to account for it all the time within the office. That desire made me decide to start my own business. It became Blue Clue, my own company. 'Blue' from the blue tax envelopes and 'Clue' because I love coming up with solutions to complex, tax issues for my clients. I started Blue Clue in 2011 simply from my home with a handful of clients from my own network. These were mainly SME clients, which I prefer because I like to work directly with the decision maker. Then you usually come to concrete implementation of your advice more efficiently." 
Business experience
"My one-man business grew into an office with employees and partners and an office in the WTC Amsterdam. We now work with a team of 7 driven professionals from our office in Rijswijk and have meeting rooms in Amsterdam and at Schiphol Airport. Meanwhile, I have experienced all facets of entrepreneurship at first hand. I share the romance and sleepless nights of entrepreneurship with my clients. They often also started small and know better than anyone else that even the smallest decision can lead to major consequences."
Straightforward advice
"I keep my advice as simple as possible. It should be clear and offer a realistic view of the possibilities. There is no point in presenting things more favorably than they are. Because in implementation you always find out that the letter of the law is implacable. I therefore bring my advice unflinchingly and exactly as it is. Very simply. If I wouldn't do it myself, I don't suggest it either. Because you have to be able to blindly rely on your tax advisor when doing business in another country so that you never have any surprises afterwards."
Really mean something
"My advice comes from my passion to help clients. Dutch regulations can be quite complex for foreign entrepreneurs. It is then nice to have a party that takes care of all aspects of settling in the Netherlands. In this way we can really mean something to our clients and enter into a long-term relationship in which we are the support and anchor for 'Dutch business'. After all, the Netherlands offers so many wonderful opportunities for foreign entrepreneurs and expats. In this we would like to play a guide role for our clients."
Make an appointment
Want to know more? Please contact us for an appointment. In an exploratory meeting you will learn all about our possibilities for the establishment of your company in the Netherlands. View the LinkedIn profile of tax specialist Ton Krol.